YOUR HELP NEEDED
Although our site is very popular, the current economic climate has reduced our revenues just when we need extra security to prevent attacks from hackers who don't like what we do. If you think what we do is worthwhile, please donate or become a member.
---
---
---
HUH? WHAT IS THIS?
» We enable adults to determine whether a movie is appropriate for them or their children, according to their own criteria. Unlike the MPAA we do not assign an inscrutable rating based on age but 3 objective ratings for SEX/NUDITY, VIOLENCE/GORE & PROFANITY, on a scale of 0 to 10, and we explain in detail why a film rates high or low in a specific category; we also include instances of SUBSTANCE USE, a thorough list of DISCUSSION TOPICS that may elicit questions from children, and the MESSAGE the film conveys. Since our system is based on objective standards, not the viewer's age or the artistic merits of a film, we enable adults to determine whether a movie is appropriate for their own children...
[more »]
---
---
| | | |
| --- | --- | --- |
| | | We're a totally independent website, with no connection to any company or political group or individual. We want to keep it that way, and you can help with a donation. |
---
NEW REVIEWS -
---
Samson - 1.5.1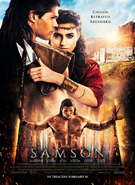 Based on the Old Testament Book of Judges: Samson (Taylor James), a young long-haired Hebrew prince with amazing physical strength is destined to defend his people against their oppressors but his doomed love for a Philistine woman (Frances Sholto-Douglas) leads him to murder, war and disaster. Also with Jackson Rathbone, Caitlin Leahy, Rutger Hauer, Billy Zane and Lindsay Wagner. Directed by Bruce Macdonald. [1:49 - PG-13]
---
Early Man - 2.3.1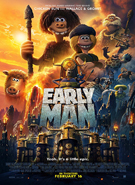 Stop-motion animation comedy about a resourceful cave man (voiced by Eddie Redmayne) who leads his tribe to defend their land from being taken over by another tribe that wants to set up a precious metal mine. Also with the voices of Tom Hiddleston, Maisie Williams, Timothy Spall, Richard Ayoade, Mark Williams, Miriam Margolyes, Nick Park and Rob Brydon. Directed by Nick Park. [1:29 - PG]
---
Black Panther - 2.6.3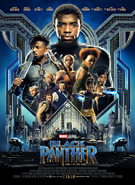 After the death of his father, a man (Chadwick Boseman) returns to the fictional African nation of Wakanda to claim the throne and guide his people. He also has to protect Vibranium, an otherworldly metal that redirects energy and is responsible for Wakanda's prosperity, from being stolen. Also with Michael B. Jordan, Lupita Nyong'o, Danai Gurira, Martin Freeman, Daniel Kaluuya, Letitia Wright, Winston Duke, Sterling K. Brown, Angela Bassett, Forest Whitaker, Andy Serkis, Florence Kasumba and John Kani. Directed by Ryan Coogler. Many lines of dialogue are spoken in foreign languages with English subtitles. [2:14 - PG-13]
---
The 15:17 to Paris - 2.5.5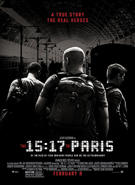 A recounting of the real-life August 2015 incident when three young Americans thwarted a terrorist attack on a train bound for Paris. Their story traces their childhood friendship until they find themselves on the fateful train and the three men (Spencer Stone, Alek Skarlatos and Anthony Sadler) play themselves as they reenact the attack. Also with Ray Corasani, Judy Greer, Jenna Fischer, Irene White, William Jennings, Bryce Gheisar, Stephen Matthew Smith, P.J. Byrne and Paul-Mikél Williams. Directed by Clint Eastwood. [1:34 - PG-13]
---
the listings continue below...
---
NOW PLAYING IN THEATERS -
---
Fifty Shades Freed - 10.4.5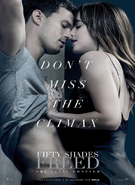 In this sequel the new Mr. and Mrs. Grey (Jamie Dorman and Dakota Johnson) struggle to reconcile the gaps in their financial and cultural backgrounds while they fight the unwelcome ghosts of their past and engage in explicit sexual activity. Also with Eric Johnson, Arielle Kebbel, Luke Grimes, Eloise Mumford, Rita Ora and Marcia Gay Harden. Directed by James Foley. [1:45 - R]
---
Peter Rabbit - 2.3.2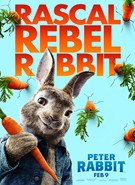 Based on the popular Beatrix Potter books: A new farmer (Domhnall Gleeson) tries to eliminate the pesky Peter Rabbit (voiced by James Corden) and his bunny family and they end up fighting over the attentions of a kind lady (Rose Byrne) as the rabbits grieve their departed parents. Also with Sam Neill, Daisy Ridley, Elizabeth Debicki and Margot Robbie. Directed by Will Gluck. [1:40 - PG]
---
Winchester - 2.5.1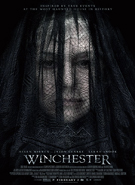 Set in 1906 California, the heiress to the Winchester Repeating Arms Company (Helen Mirren) lives in her unusual mansion and she becomes convinced that the spirits of all those killed by a Winchester rifle haunt the house and that she must give them the opportunity to pursue any unfinished business. Also with Sarah Snook, Jason Clarke, Angus Sampson, Eamon Farren and Laura Brent. Directed by Michael & Peter Spierig. [1:39 - PG-13]
---
Happy End - 2.4.5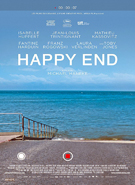 French family drama packed with instances of depression, suicide, infidelity and other self-destructive behaviors. With Isabelle Huppert, Jean-Louis Trintignant, Mathieu Kassovitz, Fantine Harduin, Franz Rogowski, Laura Verlinden, Aurélia Petit and Toby Jones. Directed by Michael Haneke. In French with English subtitles. [1:47 - R]
---
Maze Runner: The Death Cure - 1.5.4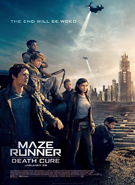 In this third installment of the "Maze Runner" trilogy, the leaders of the surviving Gladers (Dylan O'Brien, Thomas Brodie-Sangster and Dexter Darden) fight to free teenage victims of unethical medical experiments designed to find a cure for a zombie virus. Also with Kaya Scodelario, Nathalie Emmanuel, Giancarlo Esposito, Aidan Gillen, Walton Groggins, Ki Hong Lee, Barry Pepper, Will Poulter and Patricia Clarkson. Directed by Wes Ball. [2:22 - PG-13]
---
Den of Thieves - 5.7.10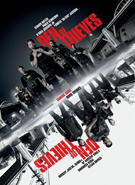 An LA County Major Crimes task force hopes to scuttle an audacious heist planned on the Federal Reserve Bank by criminals with army training. With Gerard Butler, Jordan Bridges, Pablo Schreiber, Evan Jones, Dawn Olivieri, O'Shea Jackson Jr., 50 Cent, Cooper Andrews, Sonya Balmores, Eric Braeden, Brian Van Holt and Maurice Compte. Directed by Christian Gudegast. [2:20 - R]
---
Forever My Girl - 3.2.2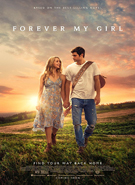 A man (Alex Roe) leaves his fiancée (Jessica Rothe) at the altar to find fame with a country music career. After he finds success, he returns to their hometown years later and he discovers that he's the father of a precocious seven-year-old daughter. Also with John Benjamin Hicke, Abby Ryder Fortson, Travis Tritt, Judith Hoag and Tyler Tiggs. Directed by Bethany Ashton Wolf. [1:44 - PG]
---
Phantom Thread - 3.3.6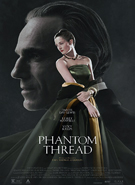 A famous dress designer (Daniel Day-Lewis) in 1950s London creates dresses for the rich, the famous and the nobility. His ordered life is interrupted when he falls in love with a younger woman (Vicky Krieps) with whom he develops an unorthodox relationship. Also with Lesley Manville, Sue Clark, Joan Brown and Harriet Leitch. Directed by Paul Thomas Anderson. [2:10 - R]
---
12 Strong - 1.6.7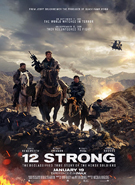 Based on the true story of the American Army Special Forces team ordered into Afghanistan to destroy the Taliban in 2001, just after the 9/11 bombings. With Chris Hemsworth, Michael Shannon, William Fichtner, Elsa Pataky, Taylor Sheridan, Geoff Stults, Michael Peña, Rob Riggle, Trevante Rhodes and Navid Negahban. Directed by Nicolai Fuglsig. Several lines of dialogue are spoken in Russian with English subtitles. Many lines of dialogue are spoken in Afghan languages with no subtitles or translations. [2:10 - R]

---
Proud Mary - 1.6.5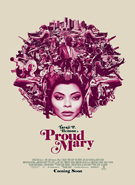 A professional assassin (Taraji P. Henson) working for an organized crime family reevaluates her life after she encounters a teenage boy (Jahi Di'Allo Winston) desperately in need of help. Also with Billy Brown, Neal McDonough, Margaret Avery, Xander Berkeley, Rade Serbedzija, Erik LaRay Harvey and Danny Glover. Directed by Babak Najafi. A few lines of dialogue are spoken in another language without translation or subtitles. [1:29]

---
Insidious: The Last Key - 1.7.5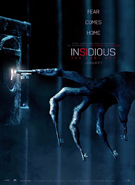 A parapsychologist (Lin Shaye) haunted by memories of abuse and ghosts from her childhood is drawn back to the house that started her nightmares. Also with Leigh Whannell, Angus Sampson, Caitlin Gerard, Spencer Locke, Josh Stewart, Tessa Ferrer and Bruce Davison. Directed by Adam Robitel. [1:43]
---
Paddington 2 - 1.3.1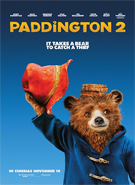 The second installment of the beloved bear tales: Paddington (voiced by Ben Whishaw) is now living with the Browns and is anxious to earn enough money to buy his dear Aunt (voiced by Imelda Staunton) a special gift for her 100th birthday. Also with Madeleine Harris, Samuel Joslin, Sally Hawkins, Hugh Grant, Peter Capaldi, Claire Keelan, Hugh Bonneville and the voice of Michael Gambon. Directed by Paul King. [1:43 - PG]
---
The Commuter - 1.6.5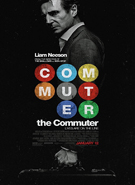 A man (Liam Neeson) who's already having financial troubles loses his job and boards his usual commuter train to get home to his family. When a woman offers him $100K for a seemingly simple task he becomes inadvertently involved in a deadly conspiracy. Also with Vera Farmiga, Patrick Wilson, Jonathan Banks, Sam Neill, Elizabeth McGovern, Killian Scott and Ella-Rae Smith. Directed by Jaume Collet-Serra. [1:44 - PG-13]
---
Hostiles - 1.7.5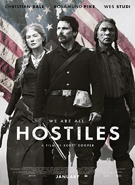 Set in 1892: an army captain (Christian Bale) reluctantly agrees to escort a dying Cheyenne chief and his family back to his homeland in Montana. Many obstacles complicate the treacherous trip and challenge the captain's racial prejudices. Also with Rosamund Pike, Wes Studi, Jonathan Majors, John Benjamin Hickey, Scott Shepherd, Stafford Douglas, Jesse Plemons, Ben Foster, Timothée Chalamet, Adam Beach, Xavier Horsechief, Q'orianka Kilcher and Tanaya Beatty. Directed by Scott Cooper. Several lines of dialogue are spoken in an Algonquian language with English subtitles. [2:13 - R]
---
Molly's Game - 4.5.7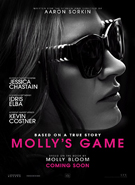 Based on true events in the life of Molly Bloom (Jessica Chastain), a competitive skier and Olympic hopeful who turned to hosting high-stakes poker games for the wealthy and was later pursued by the FBI. Also with Idris Elba, Kevin Costner, Michael Cera, Jeremy Strong, Chris O'Dowd, J.C. MacKenzie, Brian d'Arcy James, Bill Camp and Graham Greene. Directed by Aaron Sorkin. [2:20 - R]
---
Call Me By Your Name - 8.1.5
Set in 1983: A man (Armie Hammer) working as a research assistant with a professor in Northern Italy befriends the professor's teenage son (Timothée Chalamet) and their relationship blossoms into sexual romance. Also with Michael Stuhlbarg, Amira Casar and Esther Garrel. Directed by Luca Guadagnino. Several lines of dialogue are spoken in Italian with English subtitles. [2:12 - R]
---
Father Figures - 5.5.10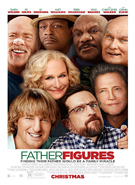 A woman (Glen Close) tells her adult sons (Ed Helms and Owen Wilson) that she does not know who their father is, so they plan a road trip to interview men that she has known in her past. Disappointed at every turn, they arrive back home and make some surprising discoveries. Also with Terry Bradshaw, Ving Rhames, J.K. Simmons, Katt Williams and Christopher Walken. Directed by Lawrence Sher. [1:50 - R]
---
---

---

COPYRIGHT POLICY

» You can print a page for your own use or to share with friends; sure, you can e-mail a page to a friend; and yes, please go ahead and link to our site. However, any commercial reproduction of anything appearing within this site without our written permission is illegal and in really bad taste and we will take action to prevent...

[more »]

---

---

---

---